WestMass ElderCare
Website for WestMass ElderCare, a non-profit serving the senior community in Western Mass. Designed in collaboration with Tyler Rine.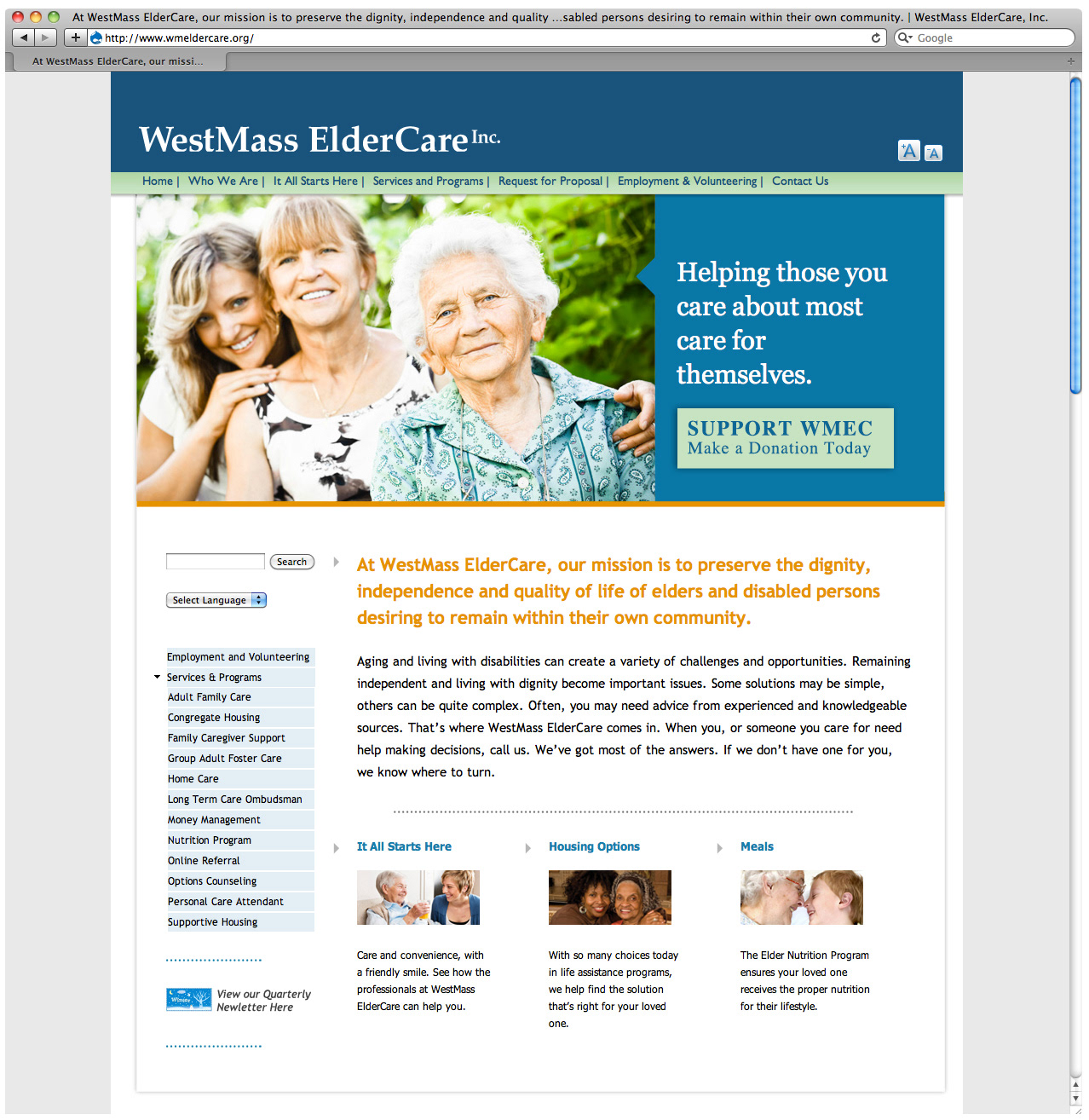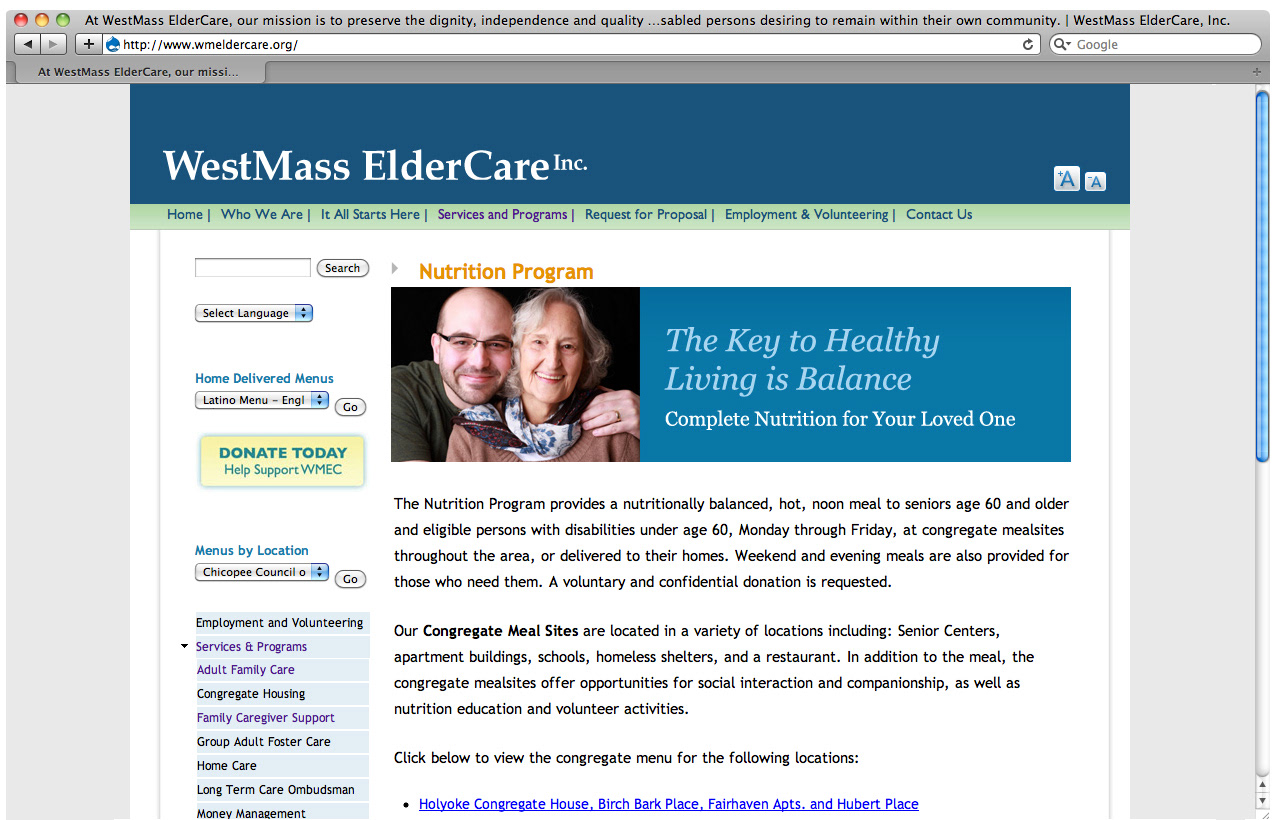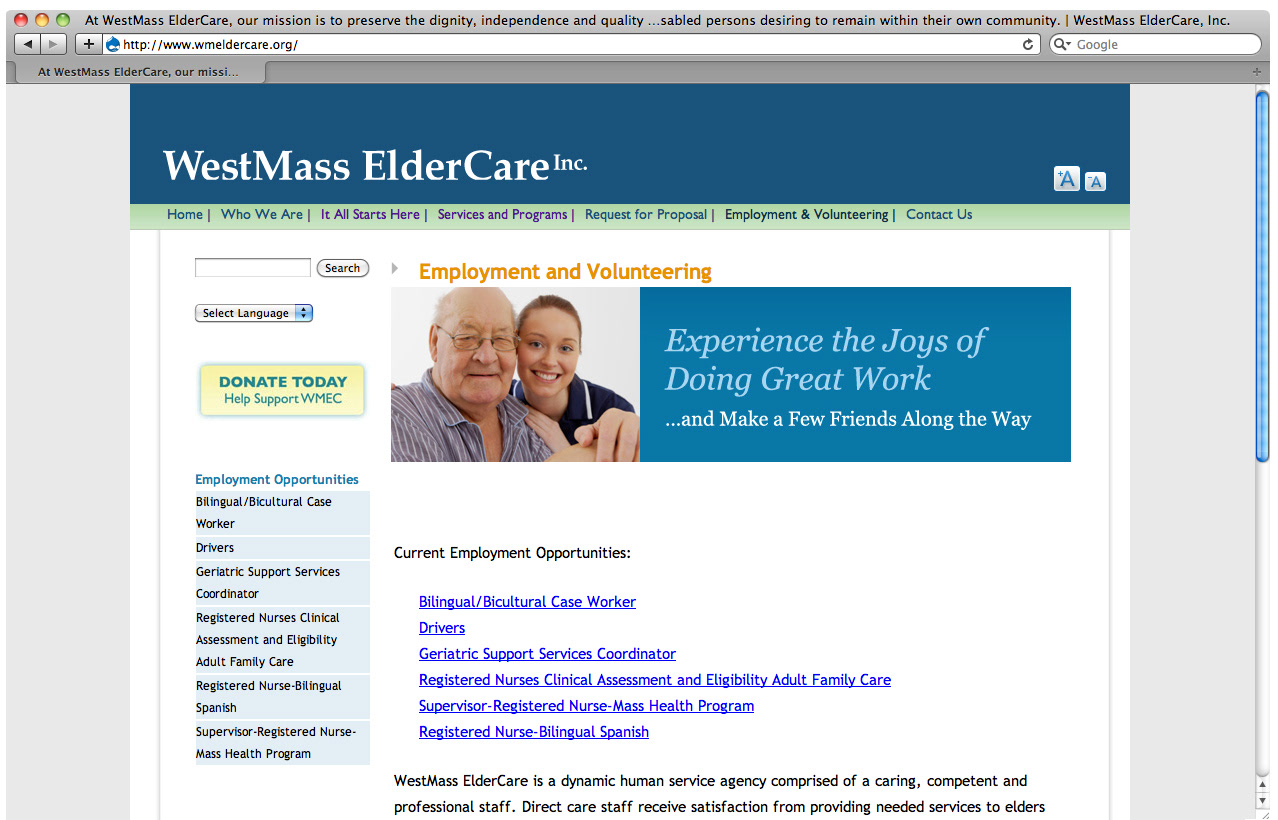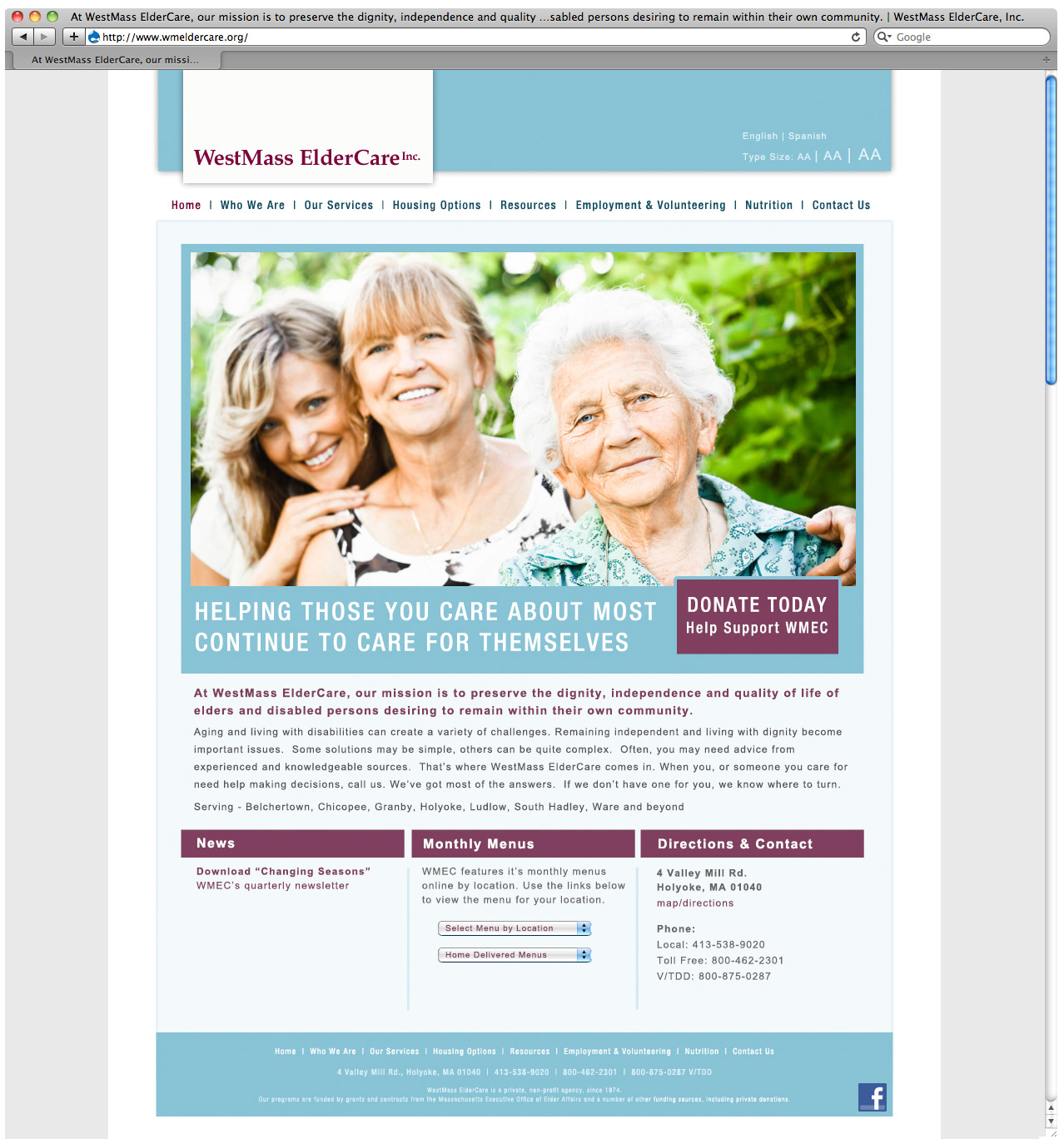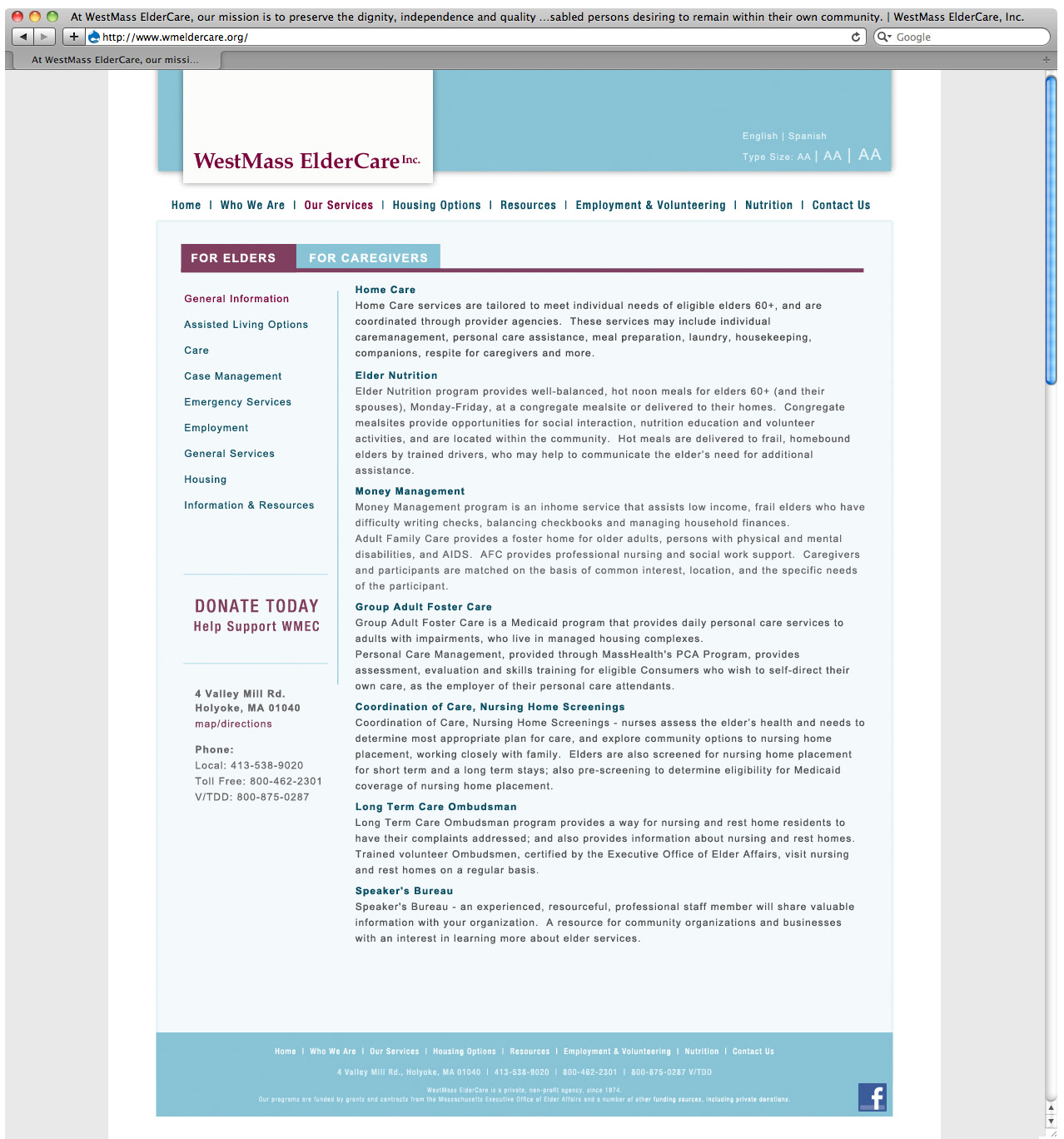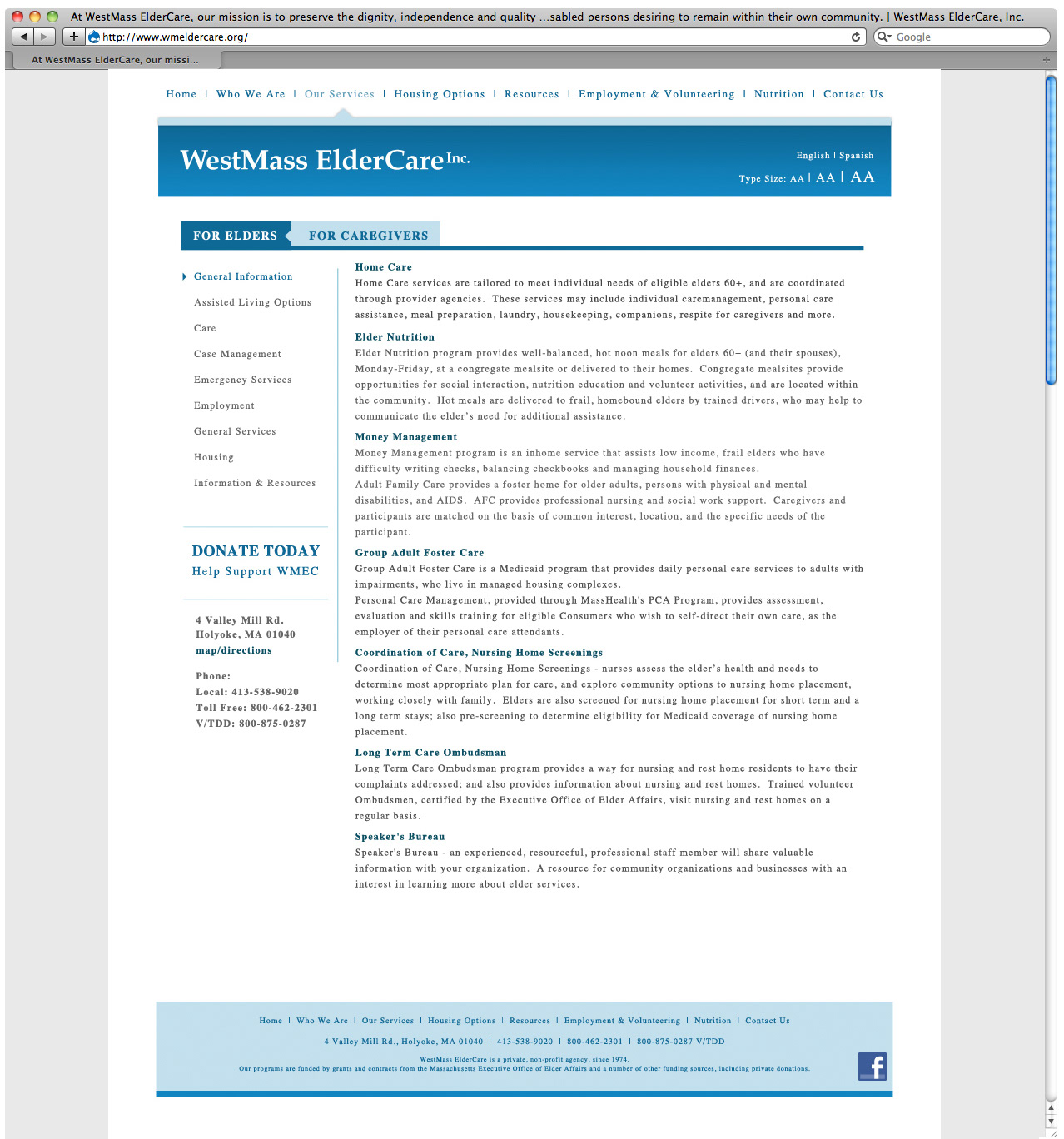 Website design and development for WestMass Eldercare, Inc., a non-profit agency that offers a variety of services for elders, their families and caregivers, and persons with disabilities. The series in this gallery includes three concepts presented to the client. The first design was taken to development. The design and functionality of this site takes into account it's users, including seniors and users of different languages. The important copy on the site can be easily enlarged via buttons in the header, and the language of the site can be quickly changed via a simple dropdown menu. The content of this site is managed in Drupal, so a custom Drupal theme was developed to bring the project to fruition. 
This project was designed and developed in collaboration with Tyler Rine.